The first time that I really hung out with Will and Steve was on a camping trip up to Big Sur in Northern California. I had already been good friends with Onn, and knew Lina from work. Other close friends like Mike, Kalvin, Audrey, and Aleida have joined for some of the road-trips. Will had found the place by word of mouth while surfing along the Northern California coastline. It is not a campsite, and it is illegal to have fires. The few people who know about it camp there often, and what's camping without a campfire? Local authorities seem to look the other way about it, and we have never been bothered. From that first initial trip, we have been back up there several times, and close friendships were made stronger for the adventures.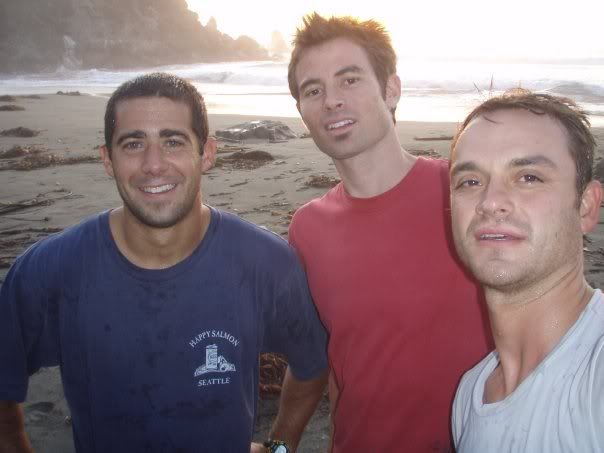 This last trip was at the end of September. Lisa and I drove South from San Francisco and met up with Will, Lina, Kalvin, Audrey, and Aleida in San Luis Obispo. We had our customary sandwiches and beers at the local grocery store, and then debated whether or not to make our hike to the top of the SLO Hill. We always have this debate. The beers are cold and the weather is hot, and trail hiking just seems like too much work. But we always go.
Aleida and Audrey set a land-speed record, finishing the hike in approximately 18 seconds. The rest of us mere mortals followed in the wake of their dust and mocking laughter. Lina was a good sport this time, and didn't kick dirt in my face. Lisa made her first summit without kicking or screaming at me. We all lounged at the top, drinking the finest of warm, Mexican piss-beer and enjoying the view.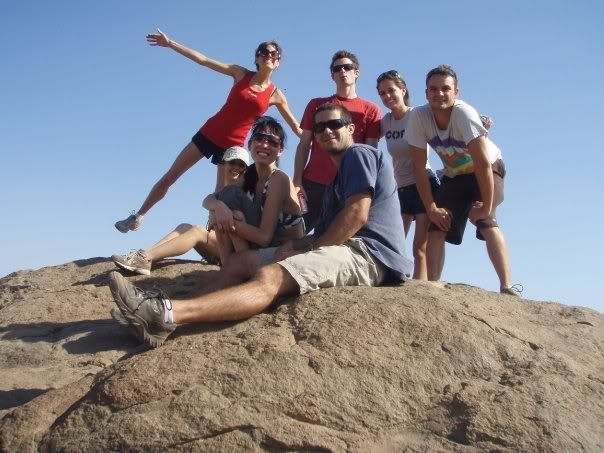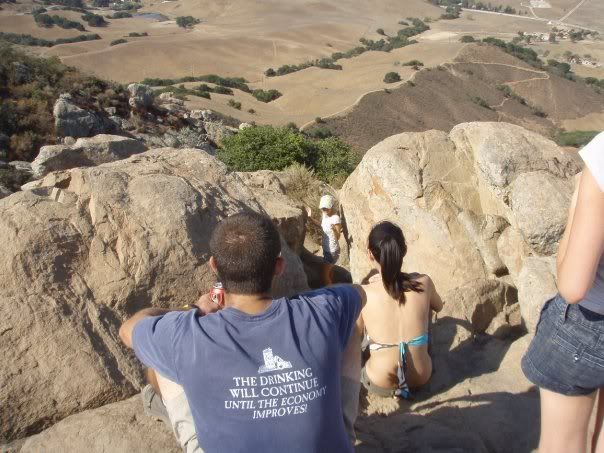 A stop for refreshments, candy, and more beer later, and we were back on the road. We found the spot, which is always a bit tricky, and started bringing our stuff into the forest. I have noticed that bringing women on the camping trips causes the overall volume of supplies to quadruple. I have also noticed that bringing women on the camping trips ensures that dinners don't consist of beef jerky and trail mix, or God Forbid, Steve's "coffee."
We set up tents, and then Kal, Will and I went down to the shore to get driftwood for the fire. Kal jumped into the ocean like a fucking lunatic. Apparently, he doesn't watch Shark Week, since Nor-Cal is the site for approximately 87% of the world's Great White Shark attacks. Feeling like a complete Nancy, I stripped and jumped in too. Will doesn't feel peer pressure, so he just watched and laughed at us.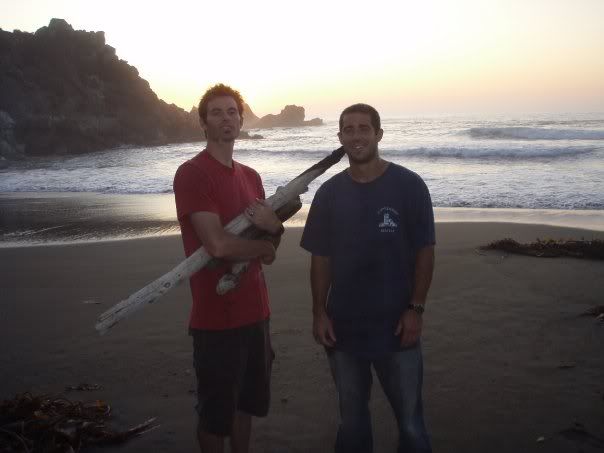 We hauled the wood back up the cliff to the campsite, and Kalvin and I decided to show off our Bear Grylls fire-making skills. This took about 4 hours, due to the driftwood being driftwood, and hence, completely damp. Everyone else was too polite to ask us to hurry the hell up.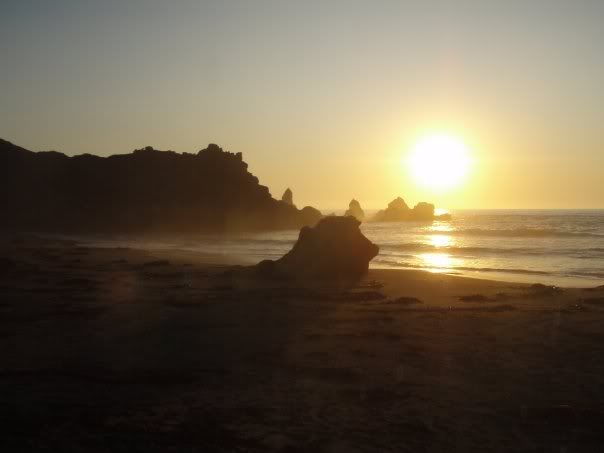 We drank beer, ate carne asada, and laughed at Kal's complete recitation of "Nacho Libre." Aleida vouched for the authenticity of his accent. When we ran out of beer and jokes, everyone retreated to their sleeping bags and tents.
The next morning, we had a breakfast of I-don't-remember-what, and then headed out for a last hike. Aleida and Audrey popped in their Ipod ear-buds, and sprinted up a sheer cliff wall. The rest of us followed, shuffling slowly like we were patients at a geriatric ward. When stopping to take pictures, we could see the ash and scorch marks that A&A's hiking boots had left in their mad dash for the top.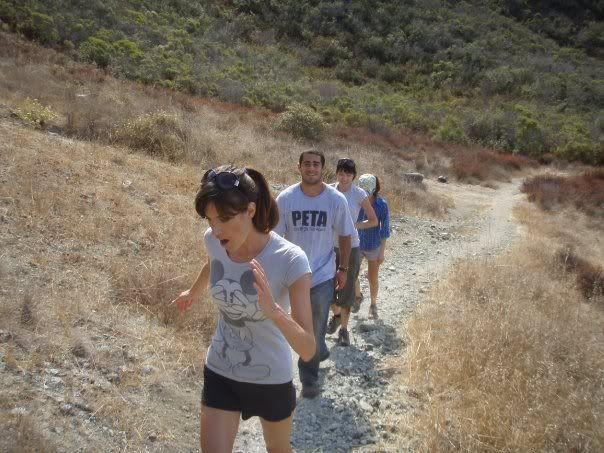 We got to the top, and our two track stars didn't act impatient with us at all. The view at the top sucked though, so we spent just a few minutes to see how many mosquito bites we could collect, and then turned back.
Lisa and I said our good-byes to the SoCal group, and too quickly, the trip was over.